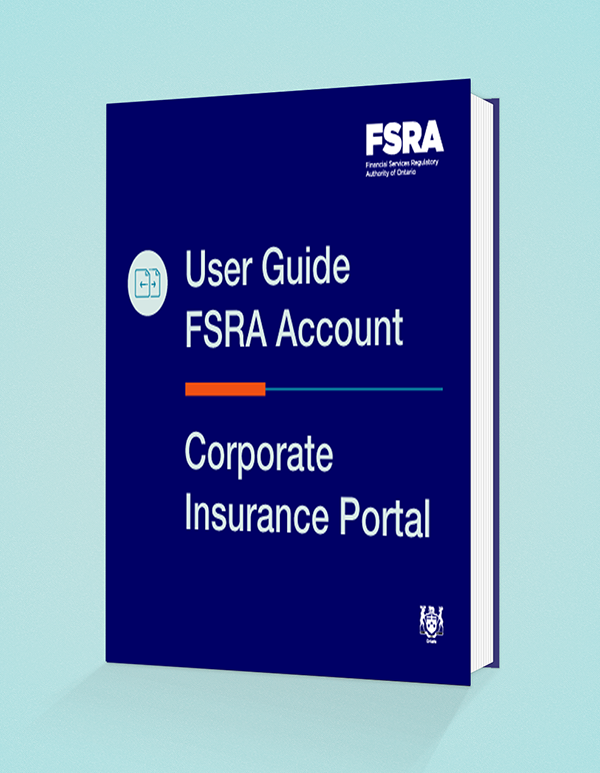 This User Guide provides general instructions on how to use the FSRA Portal for corporate insurance agent licence matters. All Principal Representative*, Director, Officer and/or Partner of a licensee are required to use this portal.
Licensing Portal for Insurance Agencies
* Principal Representative: Your account must be created by a Director or Officer of the Corporation, or a Partner of a Partnership. This person will act as the Principal Representative for the account.