Exploring career opportunities at FSRA
The Financial Services Regulatory Authority of Ontario (FSRA) is a dynamic, innovative, independent and self-funded regulator of financial services and pensions. 
The organization promotes strong financial services and pension sectors while protecting the public interest. FSRA has responsibility for regulating property and casualty insurance (including auto insurance rates); life and health insurance; credit unions and caisses populaires; loan and trust companies; mortgage brokers; health service providers (related to auto insurance); and pension plans. We are building an agile, forward-thinking and collaborative culture, and FSRA is committed to encouraging innovation and competition, and promoting market integrity and stability.
Joining FSRA is an exciting opportunity to help shape the regulator of the future.
Consistent with FSRA's commitment to employees, qualified internal candidates will be given priority over equivalent external candidates. All internal employees should apply through the internal job board, accessible through the Workday "Careers" application, located on the Workday hompage/dashboard.
The Financial Services Regulatory Authority (FSRA) is an equal opportunity employer. In accordance with the Accessibility for Ontarians with Disabilities Act, 2005, accommodation will be provided throughout the recruitment, selection and/or assessment process to applicants with disabilities.
Giving back to our communities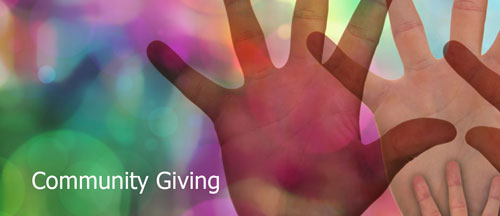 We work hard every day to achieve the best regulatory experience and outcomes for Ontario consumers and industry stakeholders. But our efforts stretch beyond our regulatory obligations to include an unwavering commitment to the needs of the communities in which we live, work and play.
Through the collaborative efforts of FSRA leaders and employees, we are proud to spearhead annual campaigns each year to support the following charitable organizations:
Federated Health Charities (Spring Campaign)
Federated Health supports up to 17 health charities that support the needs of people living with and/or affected by ALS, Alzheimers, arthritis, cancer, liver disease, Crohn's and Colitis, cystic fibrosis, diabetes, heart disease, stroke, hemophelia, kidney disease, lung disease, AIDS, cerebral palsy, spinal cord injury, osteoporosis and Schizophrenia.
United Way (2019 Campaign)
United Way supports the basic needs of the most vulnerable by helping people move from poverty to possibilities (e.g. access to affordable housing, nutritious food, and job training/education); giving children and youth the support they need to realize their full potential (e.g., homework and tutoring programs, leadership development opportunities, counselling programs/summer camps); and creating vibrant communities and neighbourhoods (e.g., improving access to local services, promoting volunteerism, counselling people with addiction and mental health issues, building independent living skills for seniors).