The information below was originally published in October 2020 and is available for reference purposes. FSRA's supervision during the pandemic has enabled auto insurers to voluntarily provide over $1.8 billion in consumer benefits, including rate reductions and rebates.
The Financial Services Regulatory Authority (FSRA) has released its second consumer relief survey results, and Ontario auto insurers reported in July that Ontario consumers have received, or are eligible to receive, almost $1 Billion in premium relief in response to the COVID-19 emergency. This represents an increase of over $300M or 45% since insurers last reported in May, 2020.
This $1B in reported consumer relief is equivalent to 7.1% of total annual auto insurance premiums and is now available to over 90% of the 6.6 million auto insurance consumers in Ontario, an increase of more than 1.5 million consumers since April.
As relief is offered through rebates, rate reductions, risk re-ratings, premium deferrals and other means, and varies by insurer, FSRA encourages consumers who have questions about their insurance provider's approach to relief, and what relief they are eligible to receive, to contact their broker, agent or insurance company.
Information about relief reported by Ontario's 13 largest auto insurers representing over 95% of the Ontario market is available here.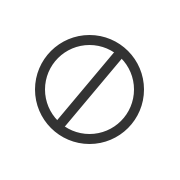 Accessible description of image titled "Premium Relief Measures from 13 Largest Auto Insurers"
"As we noted on June 17, COVID-19 resulted in changed driving and reduced costs, and FSRA took active steps to facilitate, encourage and evaluate the consumer relief provided in these unprecedented circumstances" said Tim Bzowey, Executive Vice President, Auto/Insurance Products. "While we are encouraged by the quantum and breadth of promised consumer relief, our focus is on the fair treatment of consumers and we will evaluate whether the promised relief is provided and whether the insurer's rates remain just and reasonable."
FSRA's June 17, 2020 news release provides additional context.
Image Descriptions
Relief Available to Consumers as reported by Ontario Auto Insurers
Timelines for Relief
May: $220M premium relief provided
July: $503M premium relief provided
% Increase: 129%
May: $465M future premium relief
July: $489M future premium relief
% increase: 5%
Total Relief by Type
May: $275M rebates and rate reductions
July: $478M rebates and rate reductions
% increase: 74%
May: $410M* other relief
July: $514M* other relief
% increase: 26%
Overall Impact
May: $150** average savings for consumers
July: $162** average savings for consumers
May: 66% of 6.6M Ontario auto policies are eligible for relief
July: 93% of 6.6M Ontario auto policies are eligible for relief
Total Available Relief
May: $685M
July: $992
% Increase: 45%
* Other Relief includes premium deferrals, waiving NSF fees, re-rating a policy for reduced driving kilometres, removing coverages, etc.
** For consumers who are eligible for relief.
Premium Relief Measures from 13 Largest Auto Insurers
The information below represents the dots in the chart in alphabetical order:
Allstate
100% of policies are benefitting from relief initiatives
8.9% 2019 premiums estimated to be returned as consumer relief
Aviva
96% of policies are benefitting from relief initiatives
7.5% 2019 premiums estimated to be returned as consumer relief
CAA
83.4% of policies are benefitting from relief initiatives
13% 2019 premiums estimated to be returned as consumer relief
Co-operators
89.6% of policies are benefitting from relief initiatives
4.9% 2019 premiums estimated to be returned as consumer relief
Desjardins
91.8% of policies are benefitting from relief initiatives
7.4% 2019 premiums estimated to be returned as consumer relief
Economical
82.4% of policies are benefitting from relief initiatives
5.4% 2019 premiums estimated to be returned as consumer relief
Gore Mutual
100% of policies are benefitting from relief initiatives
9.2% 2019 premiums estimated to be returned as consumer relief
Intact
89.9% of policies are benefitting from relief initiatives
8.4% 2019 premiums estimated to be returned as consumer relief
NorthBridge
62.1% of policies are benefitting from relief initiatives
5.0% 2019 premiums estimated to be returned as consumer relief
RSA Canada
100% of policies are benefitting from relief initiatives
6.0% 2019 premiums estimated to be returned as consumer relief
TD Insurance
100% of policies are benefitting from relief initiatives
7.2% 2019 premiums estimated to be returned as consumer relief
Travelers
96% of policies are benefitting from relief initiatives
4.9% 2019 premiums estimated to be returned as consumer relief
Wawanesa
88.0% of policies are benefitting from relief initiatives
5.8% 2019 premiums estimated to be returned as consumer relief