2023 FSRA conference for Ontario Credit Union and Incorporated Insurers Board Directors
We look forward to having you join us.
Please see below for the list of speakers.
Speaker bios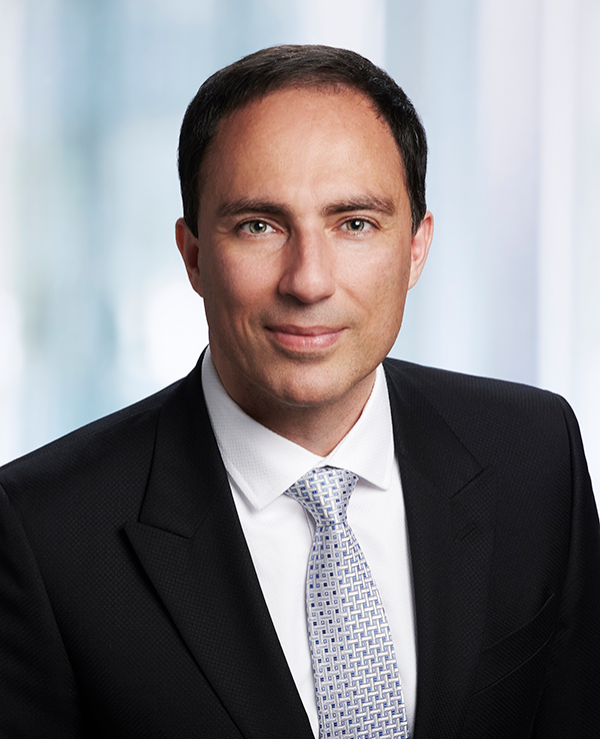 Mehrdad Rastan
Executive Vice President, Credit Union and Insurance Prudential, FSRA
Mehrdad Rastan is a passionate leader with over 25 years of experience executing strategic initiatives, establishing strong partnerships, and championing transformational organizational culture. He leads FSRA's credit union and insurance prudential functions with a focus on promoting and contributing to sector stability and maintaining public trust and confidence.
Mehrdad has extensive experience as a senior regulator at the Financial Services Regulatory Authority of Ontario and the British Columbia Financial Services Authority. He has built diverse regulatory and supervisory teams and implemented modern systems and frameworks to enhance the operational resilience of regulated entities. He has led the transformation of the regulatory regime for Ontario Credit Unions and Insurers that includes the creation and implementation of FSRA's integrated Risk Based Supervisory Framework. He is an advocate and leader of cross-jurisdictional regulatory cooperation to promote well functioning and safe financial services systems.
Prior to his regulatory roles Mehrdad held strategic and risk management positions in investment, hedge, and pension funds, and founded and developed start-ups in construction, entertainment, and technology. Mehrdad has earned degrees in physics and finance and holds the professional Financial Risk Manager (FRM) and Chartered Financial Analyst (CFA) designations.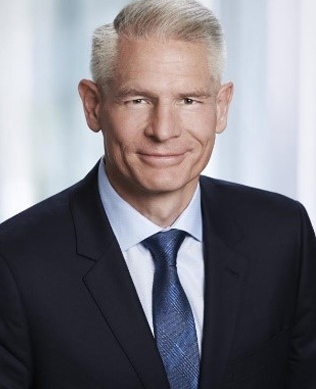 Mark White
CEO, FSRA
Mr. White is an accomplished and experienced leader and executive in the regulatory and financial sectors, with a passion for excellence and focused execution and a keen interest in understanding and meeting the needs of multiple stakeholders. With a strong background in regulation, risk management, governance, law, finance, change management and process improvement and oversight, Mr. White is uniquely positioned to drive the modernization and transformation of financial services regulation in Ontario, and to help ensure people in Ontario receive financial services which meet their needs, while balancing private and public sector objectives.
Before joining FSRA in May 2018, Mr. White held a number of senior executive positions at the Bank of Montreal. Most recently, as BMO's Senior Vice President & Head Enterprise Risk, he had overall enterprise accountability for the design and implementation of the bank's risk management tools, methodologies and frameworks; for oversight of and reporting on the bank's risk management activities; and for governance and oversight of risk management functions, including the identification of top and emerging risks, the development and execution of qualitative and quantitative risk management techniques, the design and implementation of risk management systems and processes, and the provision of effective challenge over operational risks such as event, cyber, information and technology risk. He also served as BMO's Senior Vice President responsible for strategic and technical leadership on capital adequacy, balance sheet efficiency, regulatory rules and capital issuances, frequently liaising with regulators and rating agencies.
Prior to BMO, Mark served as the Assistant Superintendent, Head of Regulation Sector at Canada's bank and insurance regulator, the Office of the Superintendent of Financial Institutions (OSFI). As a member of the four-person OSFI Executive, he was the leader of a team responsible for OSFI's approvals, policy-making, policy interpretation, legal services, capital/risk/solvency, research, accounting, pension oversight and actuarial policy functions. He led OSFI's policy development during the global financial crisis - domestically working with various industry associations and leading companies, and with the Bank of Canada, the federal Ministry of Finance, the Canada Deposit Insurance Corporation and securities regulators - and internationally, with various industry groups and regulatory and rule-making bodies. In particular, Mr. White was OSFI's representative on the Basel Committee for Banking Supervision during the Basel III process and chaired the Basel Committee's Risk Measurement Group, leading reforms dealing with counterparty credit risk from capital markets instruments and exposures.
After business and law school and gaining experience in accountancy, Mr. White began his career at Fasken Martineau DuMoulin in 1987 as a business law lawyer, primarily focused on financial services. In 1992, he became Senior Vice President, Legal Director and Chief Counsel at the AT&T Capital consumer and commercial technology finance business, initially in Canada and later in Europe based in London England, where he led legal teams focused on regulatory compliance and transaction support. In 1997, he moved to Ernst & Young LLP/Donahue Ernst & Young, Barristers and Solicitors, where his practice focused on domestic and international financial services and transactions, and he became an equity partner and a member of the legal practice management committee. In 2001 he joined RBC Capital Markets, where he was Managing Director and Global Head of the Strategic Transactions Group, a successful and innovative structured finance business active in international capital markets and transactions.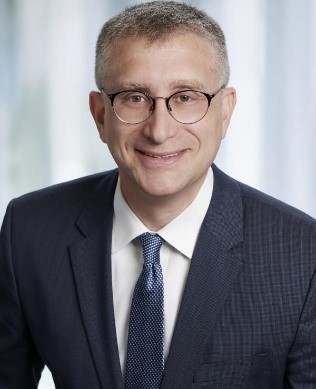 Jordan Solway
Executive Vice President, Legal & Enforcement, FSRA
Jordan is strategic-minded lawyer and financial services executive with extensive expertise in financial services regulation, compliance, enterprise risk management, claim management, government affairs and corporate governance. He oversees legal services and regulatory enforcement and is responsible for ensuring that FSRA's regulatory framework and policy objectives are effective and enforced to protect the public interest.
A lawyer and financial services executive, Jordan brings extensive legal and business experience to FSRA from the insurance/reinsurance industry where he specialized in financial services regulation, compliance, enterprise risk management, claims and litigation management, government affairs and corporate governance. Jordan joins us from his most recent position as Group General Counsel and Vice President, Claim with Travelers Canada. He is a thought leader on auto insurance and, before moving to practice business law, Jordan was a successful litigator in private practice and with the Department of Justice.
An instructor with Degroote Directors College, Jordan holds a Bachelor of Law and Juris Doctor from Osgoode Hall Law School and is a member of the Law Society of Upper Canada.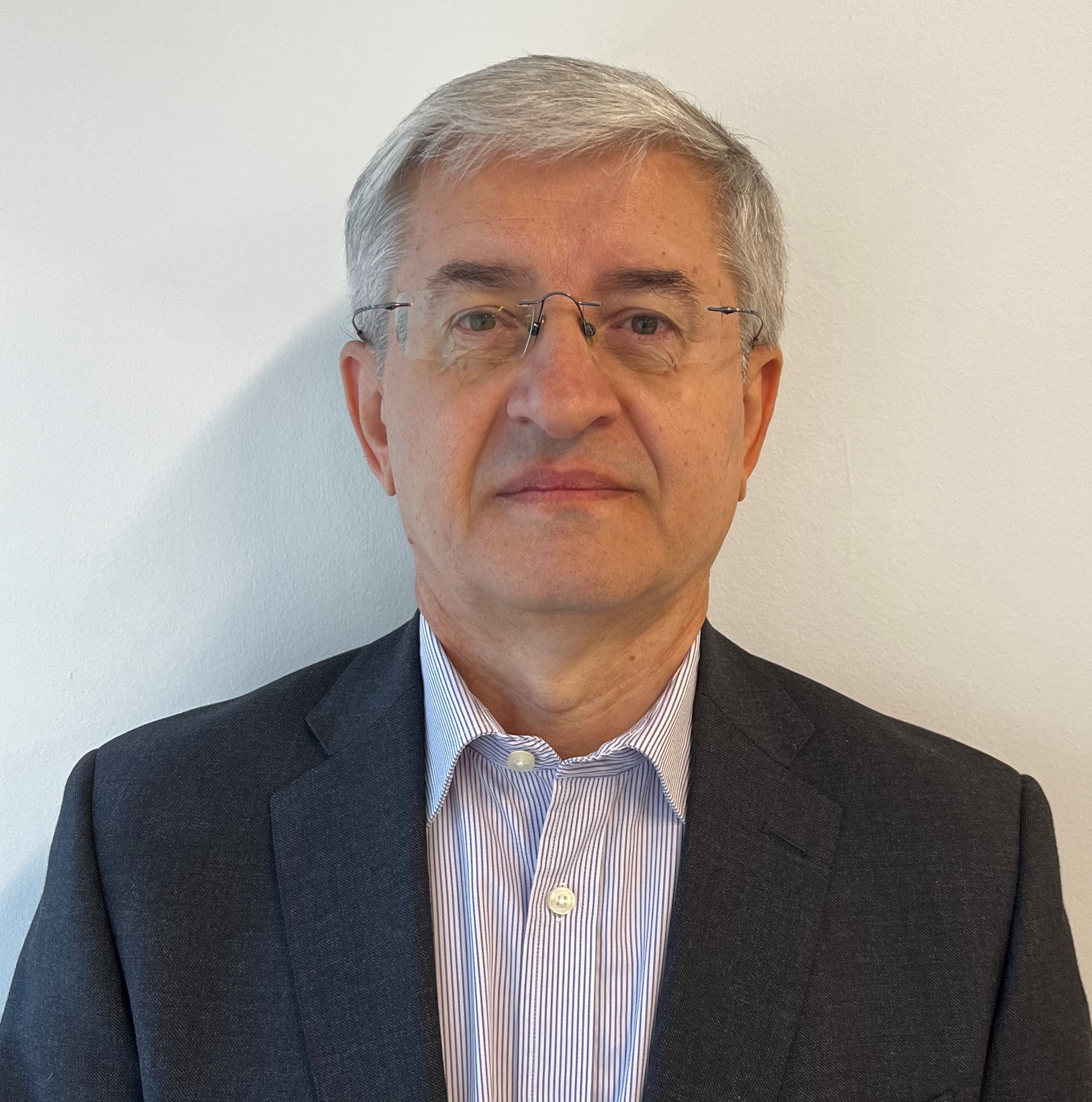 Dan Oprescu
Head, Prudential Supervision of Ontario Credit Unions, FSRA
Dan has 13 years experience in regulating credit unions, banks and insurance companies – prior to joining FSRA in 2022, Dan held leadership positions with the BC Financial Services Authority, OSFI, the Bank of England and UK's Financial Services Authority. Prior to becoming a financial services regulator, Dan worked for global banks in the City of London and taught Risk Management at Bayes Business School, London.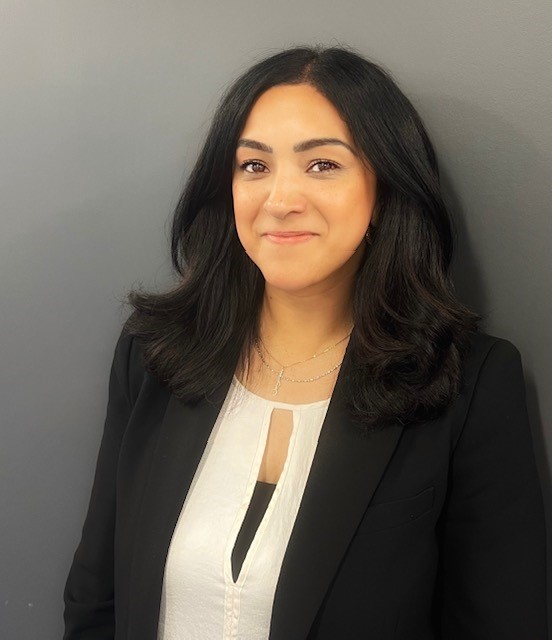 Samreen Hossain 
Director, Insurance Prudential Supervision, FSRA
Samreen joined FSRA in November 2022 as the Director of Insurance Prudential Supervision. 
She brings a 20+ year career in financial services that is cross border and includes both public and private sector experience. Her previous roles include management consulting, reinsurance, investment banking, internal audit and 10 years of prudential supervision experience with OSFI. 
Samreen has an Honors Bachelor of Science and a Masters in Business Administration.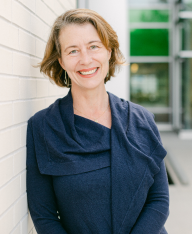 Dr. Cristie Ford
Professor, Allard School of Law, University of British Columbia
Dr. Cristie Ford's research focuses primarily on regulation and governance in Canadian, American, and international finance and securities regulation. Recently she has expanded her research to include access to justice and governance of the legal profession. Professor Ford has published extensively in leading academic journals and handbooks, and written two books.
Professor Ford co-edited the leading international journal Regulation & Governance from 2012 to 2015 and now sits on its Executive Board and the Board of the Journal of International Economic Law. She lectures nationally and internationally, and has held visiting research positions at institutions including the European University Institute, Hebrew University, Oxford University and Utrecht University. She has been retained on several occasions by the Canadian Department of Finance to advise on banking and securities regulation. Professor Ford has also been a Killam Faculty Research Fellow at UBC, a member of the BC Attorney General's 2020 Advisory Committee on pandemic-related backlog in the courts, has received the Curtis Memorial Award for Teaching Excellence, and served as Associate Dean for the Research and the Legal Profession.
Professor Ford obtained her graduate degrees from Columbia Law School, where she also taught as a lecturer, clinic supervisor, and Associate-in-Law. Before joining academia, she practiced law in Vancouver and New York. Her practice as a senior associate in securities regulation and financial litigation at Davis Polk & Wardwell LLP included many of the highest profile regulatory and white-collar criminal files of the dotcom bust and post-9/11 eras. She is a non-practising member of the BC and the New York state and federal bars.
Dan Padro
Director, Policy – Credit Union, Insurance Prudential and Pensions, FSRA
Dan leads the development of rules and guidance relating to FSRA's regulatory and supervisory activities for credit unions, prudential oversight of insurance companies, pensions, loan and trust, and co-operative sectors. 
Dan has extensive financial services policy expertise and experience in both the Ontario and federal public sectors. Throughout his career, he has held positions in financial services policy with the Ontario Ministry of Finance, the former Financial Services Commission of Ontario, the federal Department of Finance and the Insurance Bureau of Canada.  He has led and participated in a number of important initiatives impacting Ontario's financial services sector including previous reviews of Ontario's credit union legislative framework and the recent development of new FSRA Rules under the Credit Unions and Caisses Populaires Act, 2020. 
Dan holds a Master of Business Administration from York University's Schulich School of Business and a Bachelor of Arts in Economics from York University.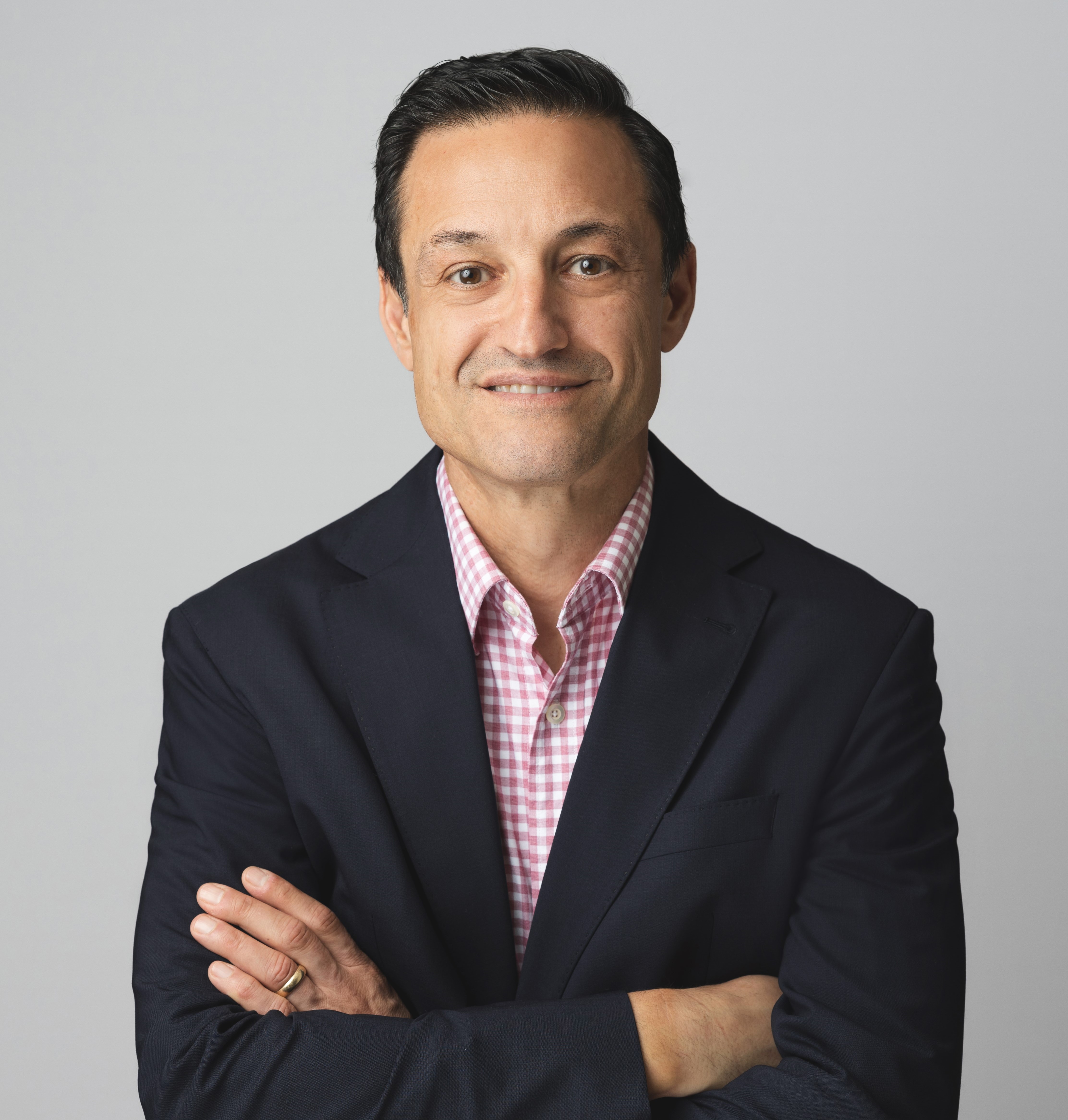 Steve Kokaliaris
Director, Approvals & Insurance Prudential Practices, FSRA
Steve Kokaliaris has over 25 years of experience as a regulator at the Financial Services Regulatory Authority of Ontario and the former Deposit Insurance Corporation of Ontario.  
Steve's diverse background includes monitoring & analysis, relationship management, I.T. systems implementation, risk assessment and policy development. Steve has earned a Master of Business Administration and holds a Chartered Professional Accountant (CPA, CMA) designation.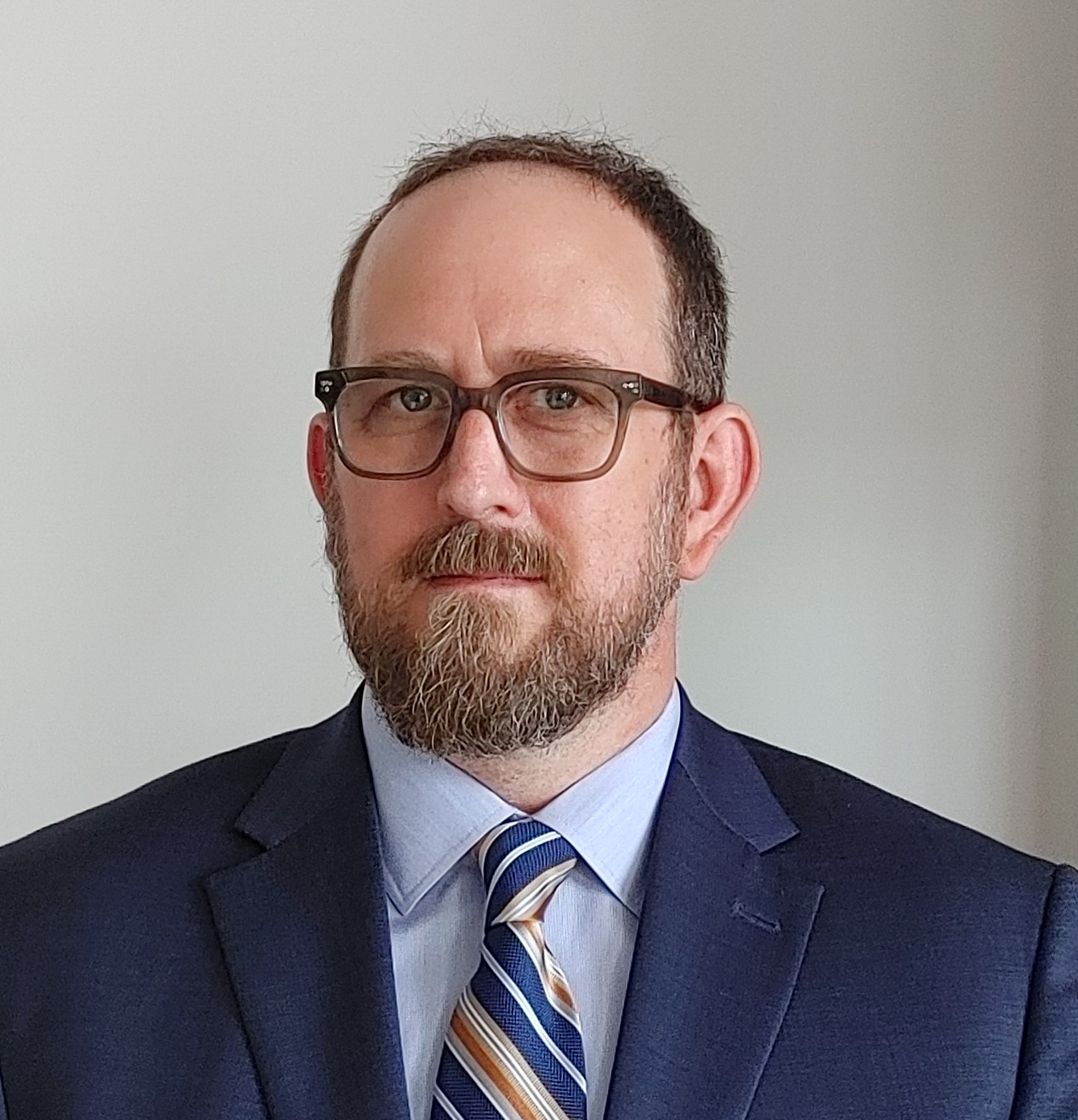 Bradley Hodgins
Director, Regulatory Initiatives and Knowledge Management, Credit Union and Insurance Prudential, FSRA
Bradley Hodgins is a skilled leader with over 20 years of financial services and regulatory experience executing strategic initiatives, building collaborative teams, and change management activities. He leads the development and implementation of new FSRA Rules, Guidance and Supervisory Practices, and directs the development of ongoing enhancements to the Risk Based Supervisory Framework for Ontario credit unions.
Bradley has a decade of experience as a regulator at the Financial Services Regulatory Authority of Ontario and the Deposit Insurance Corporation of Ontario. He was a key contributor in the development of the Credit Union and Caisses Populaires Act, 2020 and associated regulations and the creation of FSRA's Risk Based Supervisory Framework for credit unions. He actively seeks out opportunities for cross-jurisdictional collaboration and shares his knowledge and insights through presentations and ongoing dialogue with other regulators.
Prior to his regulatory roles, Bradley held foreign exchange, debt origination, and risk management positions at a large Canadian bank, and as a practicing structural engineer. Bradley has earned degrees in structural engineering and finance and holds the professional Financial Risk Manager (FRM) and Professional Engineers Ontario (P.Eng.) designations.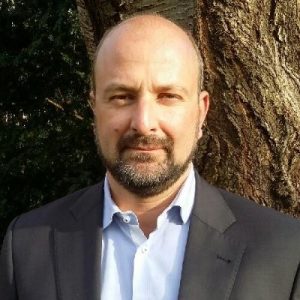 Ben André
Executive Director, Co-operative Development Foundation of Canada
Mr. Ben André joined the Co-operative Development Foundation of Canada as its Executive Director (ED) in April 2018. Mr. André has over 15 years of experience in the Canadian non-profit sector, having served as an ED for several organizations, including a legal professional organization in Vancouver, British Columbia and a settlement center for refugees and immigrants, in Atlantic Canada. 
Prior to moving to Canada, Mr. André has practiced law in Belgium and France, been legal manager for large corporations.  He has worked for the European Central Bank and was also an entrepreneur. Mr. André holds a Master's degree in Law and a Master's degree in Public Law from the University of Brussels, Belgium.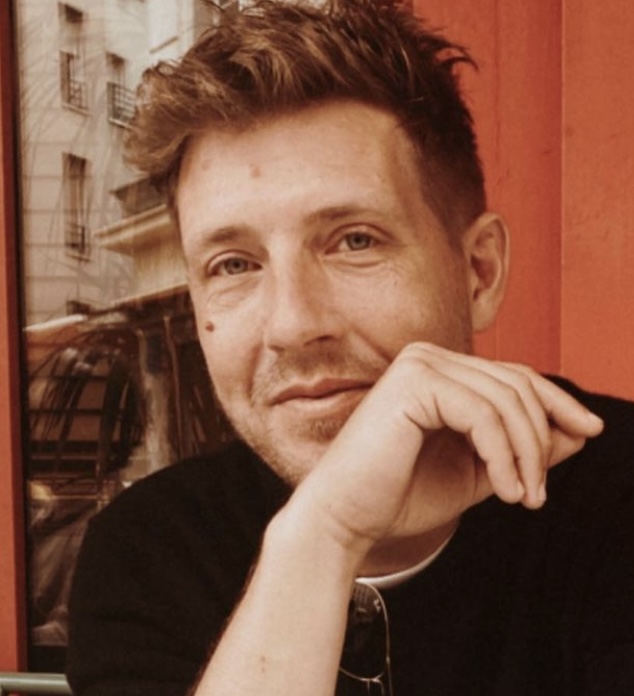 David Maxwell
Head, Regulation and Strategic Initiatives, Credit Union and Insurance Prudential, FSRA
David Maxwell is a dedicated financial services professional with 20 years of experience in the design and implementation of effective principles- and risk-based supervisory regimes. His work spans the credit union and insurance prudential functions with a focus on driving sector-wide stability and resilience through the implementation of modern supervisory approaches that are specifically tailored to the needs and risks of regulated financial institutions.
Prior to joining FSRA, David spent 5 years as Director and Associate Partner with Promontory Financial Group where his work included supporting regulators in multiple jurisdictions with the modernization of their supervisory frameworks. He also worked with a wide range of financial institutions to help them better understand regulatory expectations and implement effective, tailored solutions to promote better alignment with those expectations. A significant component of that work involved training for Boards of Directors on strategy and risk management and their role in fostering effective risk governance and culture.
David previously spent 13 years at the Office of the Superintendent of Financial Institutions (OSFI), most recently as Director of the Corporate Governance Division where he was responsible for the development of guidance and assessment of financial institutions in the areas of risk governance, compensation, culture and internal audit. David graduated from the University of Waterloo with a Bachelor of Mathematics.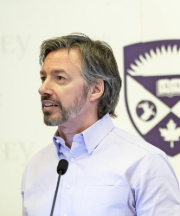 Bill Furlong, MBA, ICD.D
Bill has been an Executive-in-Residence at the Ivey Business School since 2013, focusing on Leader Character within the Ian O. Ihnatowycz Institute for Leadership. He has co-authored thought-leading essays on Leader Character that have been published by MIT Sloan Management Review, Business Law International and the Global Risk Institute. In 2020, Bill founded and with Dr. Mary Crossan, co-hosts the podcast "Question of Character". Recently, Bill and Mary founded Leader Character Associates Inc., and he is a co-author of the forthcoming book The Character Compass.  
Since 2019 Bill has sat on the Boards of CAA Club Group and each of its operating subsidiaries CAA Insurance, Echelon Insurance and Orion Insurance. Among other roles he serves as Vice Chair of Echelon Insurance, is Chair of its Governance and Nominating Committee and is Chair of the Investment Committee for CAA Club Group and CAA Insurance.  
Since April 2022 Bill has been a Part-Time Adjudicator with the newly formed Capital Markets Tribunal which is assigned the power to conduct hearings and make decisions under Ontario securities law. From 2015 to 2019 Bill was a Part-Time Commissioner at the Ontario Securities Commission, and for part of that time chaired the Commission's Audit and Finance Committee.
From 1994 to 2012 Bill held strategic, global leadership roles at TD Securities including Global Head of Asset Securitization, Global Head of Middle Office (UK) and Global Head, Trading Business Management. Bill retired from TD Securities in 2012 as Vice Chair.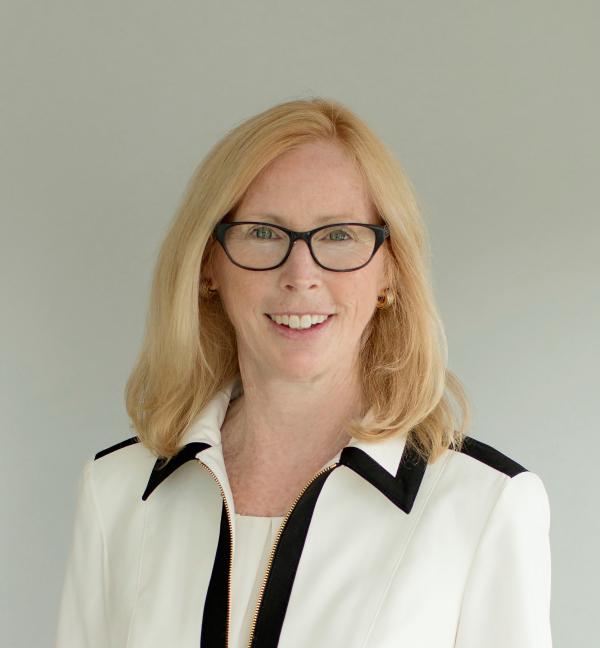 Dr. Mary Crossan
Dr. Mary Crossan is a Distinguished University Professor and Professor of Strategic Leadership at the Ivey Business School, Western University. In 2021, she was recognized on a global list representing the top two per cent of the most cited scientists in her discipline, and in 2023, she received the Academy of Management Distinguished Educator award. Her research on leader character, organizational learning and strategic renewal, and improvisation is published in over 100 articles and books. Her recent research focuses on the development of leader character as a critical foundation to support and elevate leader competencies. She and her colleagues have developed courses, cases, and a diagnostic assessment to develop leader character. The "Developing Leadership Character" and the forthcoming "Character Compass" books are a culmination of the team's research on leader character. She is also a co-host of the Question of Character podcast series, a co-founder of Leader Character Associates and co-founder of the Virtuosity app. She works with organizations around the world on developing and investing in leader character.