In our first year of operation we have two priorities across all sectors: burden reduction and regulatory effectiveness.
To reduce burden FSRA will conduct, in conjunction with our stakeholders, a thorough examination of existing guidance documents, data and filing requirements and service standards to ensure that they are relevant, provide value, and support our legislative objects.
Regulatory effectiveness is about ensuring that we achieve our legislative objectives and protect the public interest through industry and regulatory expertise, enhanced collaboration and transparency, efficient processes and use of technology and enablement of innovation.
More information about our priorities can be found in the Corporate Reporting page.
In addition to cross-sector priorities, in each sector we have, based on discussions with stakeholders, identified sector-specific opportunities for FSRA to reduce burden and improve regulatory effectiveness.  These priorities will be achieved by working with industry and other stakeholders.
Image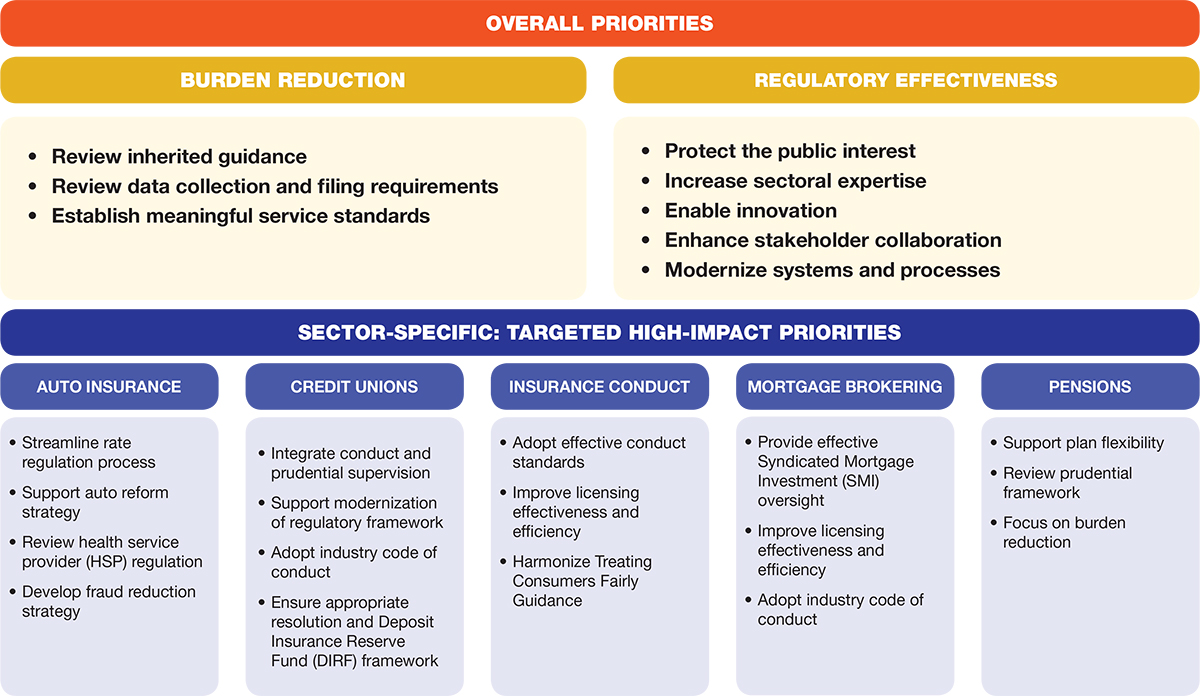 Within the pensions sector, these are sector priorities:
Support plan flexibility
Review prudential framework
Focus on burden reduction
FSRA will be launching a stakeholder engagement process in support of their priorities. More information will be provided shortly.