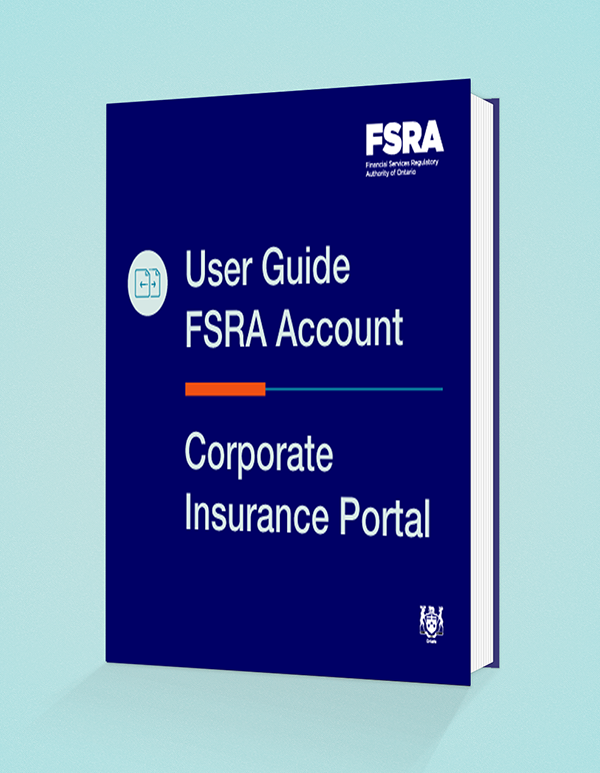 What's on this page:
The Principal Representative (PR) needs to submit several supplemental applications. These are:
How to submit supplemental applications
1. Click Request a Change from the left menu navigation.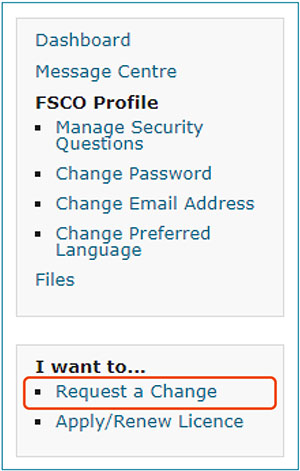 2. Choose the type of change, then select Start to begin.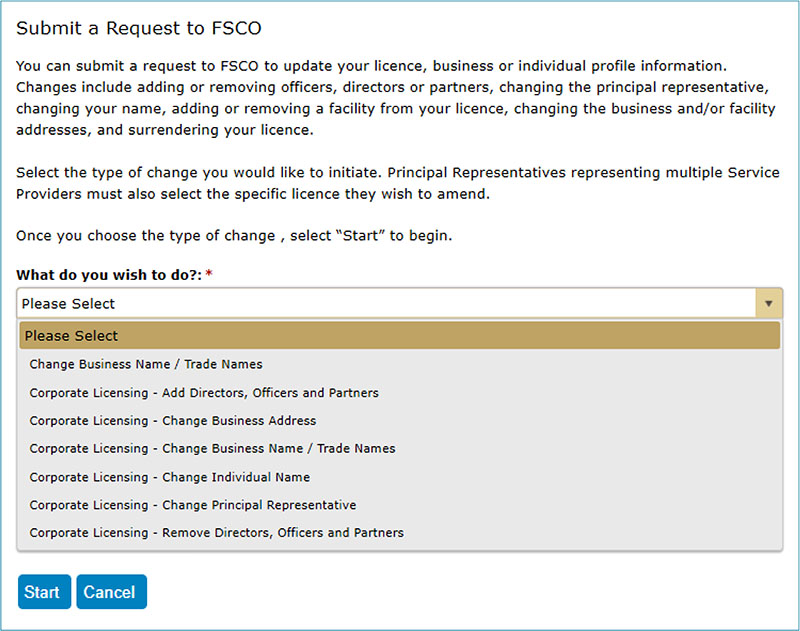 1. Add Directors, Officers and Partners (DOP)
The purpose of this application is to add a director, officer or partner to the business. Once you provide the individual's full name and email address, they will be sent an email inviting them to create a FSCO account and complete the declaration. In the case that they already have a FSCO account, they will receive a message in their Message Centre with a link to the declaration.
Complete the information requested in the Corporate Licensing - Add Directors, Officers and Partners screen. Click Next to continue and submit the application.
Once the application is submitted, the new DOP follows the steps in the section, Directors, Officers or Partners (DOP) Registration Application.